Meet our Science Hack Day Ambassadors! Over the years, thanks to private foundations and corporate sponsors, we've been able to fund a select group of soon-to-be Science Hack Day organizers from countries across Africa, Asia, Europe, North America and South America to experience the event first-hand in San Francisco so that they can take it back to their home city. We've expanded the Science Hack Day Ambassador Program to also include welcoming scientists from varying disciplines to attend the event and share their experiences with their home institutions. Special thanks to the Alfred P. Sloan Foundation and the Gordon and Betty Moore Foundation for their support of the program early on. Is your organization in sponsoring the next Ambassador Program? Get in touch.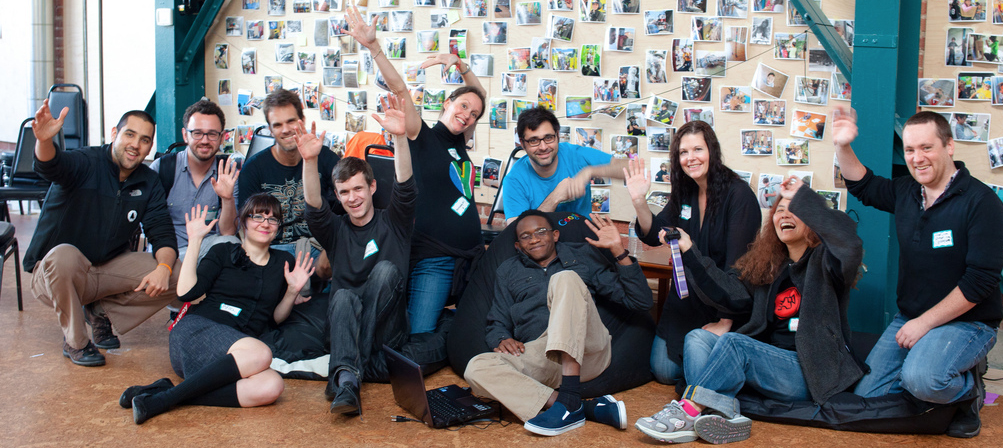 photo by Matt Biddulph
2015 Ambassadors
Six North American scientists and three global soon-to-be Science Hack Day organizers have been invited to participate in Science Hack Day San Francisco in 2015.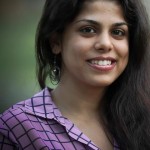 Benu Atri
Benu Atri is a PhD student at Baylor College of Medicine, Houston, TX, in the Structural and Computational Biology program. She is passionate about science outreach and mentoring. In her opinion, of all the things that improve the quality of life, science education is the most important. In her free time, she tutors middle-school kids, spends time with her cats and loves to dance. Read Benu's write-up of her experience at Science Hack Day.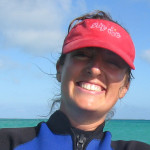 Jessica Carilli
Jessica Carilli is an assistant professor of coastal geochemistry at the University of Massachusetts Boston. Most of her research explores how human activities, particularly land-based runoff and climate change, affect coral reefs. She tweets about corals and being a mom-scientist at @jess_carilli. Read Jessica's write-up of her experience at Science Hack Day.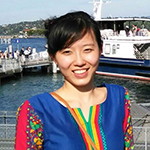 Hong Phuc Dang
Hong Phuc, originally from Vietnam, has lived in the US, Singapore and Berlin. Recently she was a speaker at the Chaos Communication Congress presenting the latest advances in Open Fashion and Technology. She is also the founder of FOSSASIA, an initiative in Asia bringing together an inspiring community across borders and ages to form a better future with Open Technologies and ICT. Hong Phuc organizes events like the annual FOSSASIA summit since 2009 and puts together Science Hack Days across the region in Vietnam, Dubai and China. http://sciencehack.asia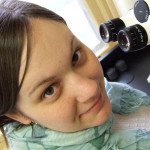 Jacquelyn Gill
Jacquelyn Gill is an Ice Age ecologist using the natural experiments of the past to understand a warming world. She is an Assistant Professor at the University of Maine. Jacquelyn is working for diversity in STEM.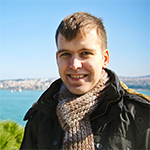 Tadej Novak
Tadej Novak is a graduate student at the Faculty of Mathematics and Physics, University of Ljubljana, Slovenia, where he studies particle physics. His current research area are possible new detector elements for the Large Hadron Collider (LHC) upgrade. In his free time he likes to travel and play with new technologies. Read Tadej's write-up of his experience at Science Hack Day.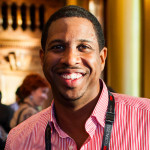 Hakeem Oluseyi
Hakeem Oluseyi, Ph.D. is a world renown astrophysicist who teaches, invents, discovers, and appears regularly on Discovery Network, Science Channel, and National Geographic. He has made it his life's work to educate underserved populations in America and in the 3rd World, including his extensive work in Africa. His mission is to pass on knowledge, process and results to the next generation, and to promote service to humanity and country.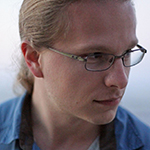 Alex Parker
Alex Parker is a planetary astronomer, data visualizer, and artist. He currently works as a research scientist at the Southwest Research Institute in Boulder, Colorado, seeking to understand the origin and evolution of our solar system. Dr. Parker's artwork and data visualizations have been featured in television programs, film festivals, museums, and planetariums around the globe. Read Alex's write-up of his experience at Science Hack Day.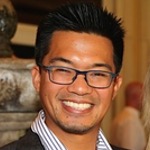 Philip 'Flip' Tanedo
Flip Tanedo is a postdoctoral scholar in theoretical high energy physics at the University of California, Irvine. His research focuses theories of dark matter and how they may tested. He is the organizer of ParticleBites.com, part of the "ScienceBites" blogging network. Read Flip's write-up of his experience at Science Hack Day.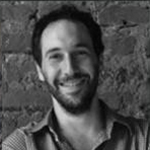 Simón Weinstein
Simón lives in Santiago de Chile, a city in the south of the world and surrounded by hills. He studied sociology and for the last two years he worked on the education area in Stgo. Makerspace. He loves open hardware and open software culture.
---
2014 Ambassadors
Eight North American scientists from varying disciplines have been invited to participate in Science Hack Day San Francisco in 2014 and publicly share their experiences.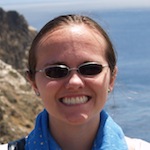 Keri Bean
Keri Bean is currently a mission operations engineer at NASA's Jet Propulsion Laboratory in Pasadena, California, where she does science planning & sequencing for the Dawn mission in the asteroid belt. While attending Texas A&M University, she also worked on the Mars rovers Spirit, Opportunity, and Curiosity, the Phoenix Mars Lander, and the Hubble Space Telescope. She tweets about her work and other space stuff as @PlanetaryKeri. Read Keri's write-up of her experience at Science Hack Day.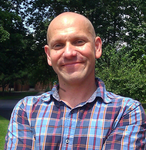 Matt Bellis
Matt Bellis is an assistant professor in the Physics Department at Siena College, just outside of Albany, NY. While his primarily research is with the CMS experiment at the Large Hadron Collider at CERN, he also collaborates with others on direct detection of dark matter and computationally intensive calculations relevant to Cosmology. Matt is passionate about scientific outreach to all ages and excited about ways in which non-professional science enthusiasts can contribute to our understanding of the Universe. Read Matt's write-up of his experience at Science Hack Day.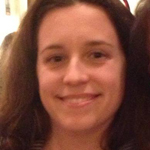 Rebecca Helm
Rebecca Helm is a graduate student in Casey Dunn's lab at Brown University, where she studies the evolution of life cycles. Humans have simple life cycles, but many animals (such as butterflies and jellies) live complex lives, with juveniles that look strikingly different from adults (e.g. caterpillars and butterflies). Rebecca wants to know how these different life cycles evolve, and study life cycle evolution in stinging nettle jellyfish. Read Rebecca's write-up of her experience at Science Hack Day.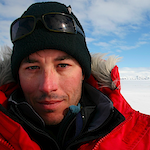 Ken Mankoff
Ken Mankoff is a postdoctoral researcher at the Woods Hole Oceanographic Institution where he studies ice sheet hydrology, ice/ocean interactions, and ice-proximal oceanography using a combination of observational fieldwork, low-cost robotic vehicles, remote sensing and novel sensors and algorithms. Read Ken's write-up of his experience at Science Hack Day.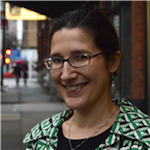 Mika McKinnon
Mika McKinnon is a field geophysicist and disaster researcher with a habit of bringing science onto film sets. From endless rainy days babysitting delicate equipment on exposed hillsides, she's well-practiced at repairing grumpy electronics with limited materials. Away from work, she's obsessed with textile arts, is an experienced homebrewer, and subscribes to the theory that baking is science for hungry people. Read Mika's write-up and photos of her experience at Science Hack Day.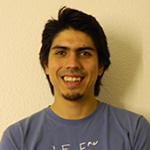 Cristian Peña
Cristian Peña is a 4th year physics graduate student at Caltech who works on analyzing data from the Large Hadron Collider (LHC). Currently he is carrying out a search for dark matter direct production.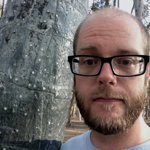 Erik Peterson
Erik is a postdoctoral fellow in Computational Neuroscience at UC San Diego. He models where biology and cognition meet. He works a lot, sometimes reads, and often runs. Find him @parenthetical_e and robotpuggle.com. Read Erik's write-up of his experience at Science Hack Day.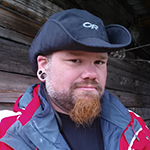 Trevor Valle
Trevor Valle is a mitigation paleontologist, and former Assistant Lab Supervisor at the world famous La Brea Tar Pits. His entire job is based on large construction crews digging big holes in the ground. When not getting dirty, he can be found doing amateur space research and experimenting with high voltage. Read Trevor's write-up of his experience at Science Hack Day.
---
2013 Ambassadors
Six people from around the world who were interested in organizing a Science Hack Day in their own city were welcomed to Science Hack Day San Francisco in 2013.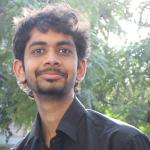 Ankit Daftery
Mumbai, India
Ankit Daftery likes creating things that make work easy, people happy and life easy. He enjoys tinkering with code and hardware. Ankit loves meeting up people over coffee and trying to see the world their way. Contact @ankitdaf.

Bassam Jalgha
Beirut, Lebanon
Bassam is a hardware developer, tinkerer and musician, he is a founding member of Lamba Labs, Beirut's first hackerspace. Bassam used to teach mechatronics at the American University of Beirut but he just quit his job and went all the way to China in order to develop a hardware startup. He has interest in anything that moves, mainly robotics, and audio and he tries to fuse the two topics in everything he builds. Contact @bassamjalgha.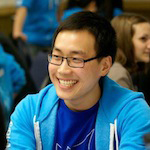 Eddie Kim
Guelph, Canada
Eddie is an undergrad at the University of Guelph studying Nanoscience and Physics, and will soon be hosting Canada's first Science Hack Day in Guelph this fall (2013). His scientific interests include x-ray spectroscopy, nanomaterials fabrication, and energy conversion/storage. His hobbies include web development, martial arts, and science outreach. Contact @eddotman.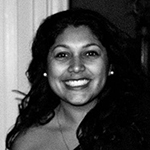 Naureen Nayyar
Yangon, Myanmar
Naureen (Nora) Nayyar is a writer, futurist, and media consultant based in San Francisco/Bangkok. Things she's working on and done in the past are: creator of a tech community map/reference book (kickstarter late 2013), social media and science blog management for a NYC health startup, co-founder of social good site Dutiee, researcher on public health and sanitation in Madagascar, and campaign work for a Singapore sanitation-focused NGO. Her goal is to promote more independent scientists, visionaries and tech projects outside the Bay Area. Contact @norabean.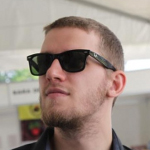 Murilo Polese
Vitória, Brazil
Murilo Polese is an ex-physics student, relapsed rugbier, clumsy capoeira player and memoryless musician. He is a Linux user and creative commons enthusiast. Murilo's essentials are communication, interaction and random behaviors. Contact @murilopolese.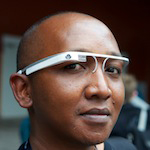 Harinjaka Andriankoto Ratozamanana
Antananarivo, Madagascar
Harinjaka Andriankoto Ratozamanana is a New Media Strategist, web Entrepreneur and Pioneer in New Media in Madagascar. People know him best as one of the TED Fellows, Co-founder and CEO at Habaka Madagascar Innovation Hub and member of Afrilabs. Harinjaka is an Afro-optimist who believes that Africa can solve many of its problems with science and technology. Contact @harinjaka.
---
2011 Ambassadors
Ten people from around the world who were interested in organizing a Science Hack Day in their own city were welcomed to Science Hack Day San Francisco in 2011.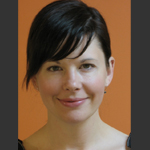 Amber Didow
Vancouver, Canada
Amber Didow oversees a design team that develops exhibitions for the Science Centre in Vancouver, Canada. She has been working in informal arts and science education organizations for many years in the areas of programming, outreach, events and exhibit development. When Amber's not working she's making and when she's not making you'll find her working on her Masters in Community Development. Contact adidow@scienceworld.ca.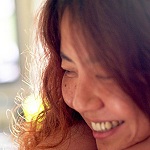 Satoka Fujita
Tokyo, Japan
Satoka Fujita is a techie who loves her camera, computers, android phone and lovely boy friend. Always looking for something new and fun, also the first generation of Tokyo Hackerspace. She speaks Japanese, English and a bit of C, none of them fluent any more though. Contact @lhuga.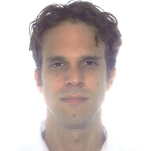 Fabius Leineweber
São Paulo, Brazil
Fabius Leineweber is a chemical engineer trying to understand biological complexity through computers. He also collaborates in digital art projects and philosophy of mind studies. His goal is to improve health awareness with science and technology. Contact usfabi@gmail.com.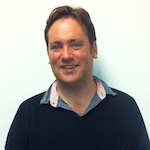 Stuart Lynn
Chicago, USA
Stuart Lynn started off life studying Mathematical physics at Edinburgh University before deciding astronomy was prettier and easier to explain in bars and obtained a PHD in astrophysics. He currently works out of the Adler Planetarium as a developer on the Zooniverse project and is passionate about getting the everyone involved in doing real science. When not working he enjoys hacking on anything thats to hand and working on fun side projects. Contact@stuart_lynn or stuart.lynn@gmail.com.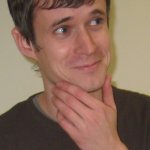 David McKeown
Dublin, Ireland
David McKeown is a maker of things. Doctor of stuff. He runs the Irish Robotics Club and is partial to sugary sweets. Contact @dj_mckeownor science-hackday-dublin@googlegroups.com.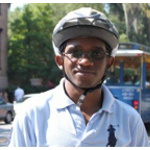 Morris Mwanga
Nairobi, Kenya
Morris Mwanga is a CS graduate student at Kennesaw State University, a programmer, an artificial intelligence researcher and an electronics hacker. His blog can be found at nerd.co.ke/morris. Contactmmwanga@kennesaw.edu.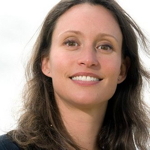 Carolina Ödman
Cape Town, South Africa
Carolina Ödman is a European astrophysicist turned scientist for development (@unawe) aspiring hacker and loves outreach. Now in South Africa for good, she is the director of academic development at the African Institute for Mathematical Sciences – Next Einstein Initiative (AIMS_NEI). She is also a compulsive amateur photographer and loves the power of science to broaden the mind. Contact@carolune or scihackcpt@gmail.com.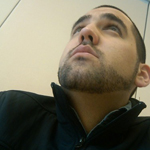 Jack Remond
Mexico City, Mexico
Jack Remond is a grumpy manager by day and part-time entrepreneur by night. Jack is an electronic engineering and rocket scientist trying to control chaos (so far… chaos is winning). He is co-founder of Estudio13 and Bellusorbis. He twitts (rarely) about #openspace #innovation and #grumpyness. Contact @jjremond or jjremond@hotmail.com.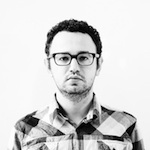 Igor Schwarzmann
Berlin, Germany
Igor Schwarzmann is an urbanized knowmad since 1983. He wants to know everything about everything. Also: co-founder of Third Wave and the Cognitive Cities Conference. Contact @zeigoror schwarzmann@gmail.com.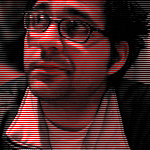 Brian Suda
Reykjavík, Iceland
Brian Suda is an informatician residing in Reykjavik, Iceland. He's written a book on the topic of charts and graphs entitled Designing with Data. His own little patch of Internet can be found at suda.co.uk where many past projects and crazy ideas can be found. Contact@briansuda or brian@suda.co.uk.